This month has literally been a blur. From the time the Turkey carcass was tossed out, the Holiday rush to get things done has been on! I don't know about you, but I've barely had time to breathe let alone write a blog.
Although, I did manage to get a few in since Thanksgiving, which I think were quite useful.  Who doesn't love Chocolate Peppermint Martini's and Rolo Pretzel Turtles ?
Not only has this month been a whirlwind trying to prepare for the Holidays, we have had overnight guests every weekend since the beginning of the month.  I'm not complaining, it's been fun, it's just that I wasn't able to get my errands, baking, decorating, and shopping done on the weekends as I normally would.  Therefore, I would use my lunch hour and after work hours tending to all that other stuff. I'd be up to 1:30 in the morning sometimes.  It took me 6 hours to bake 45 cut out cookies and ice them,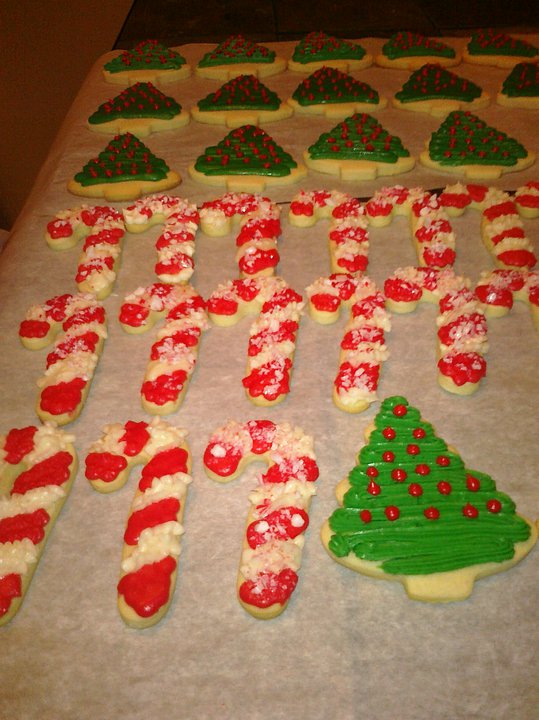 but I have to say, I'm quite proud of them.  I'm getting better at them.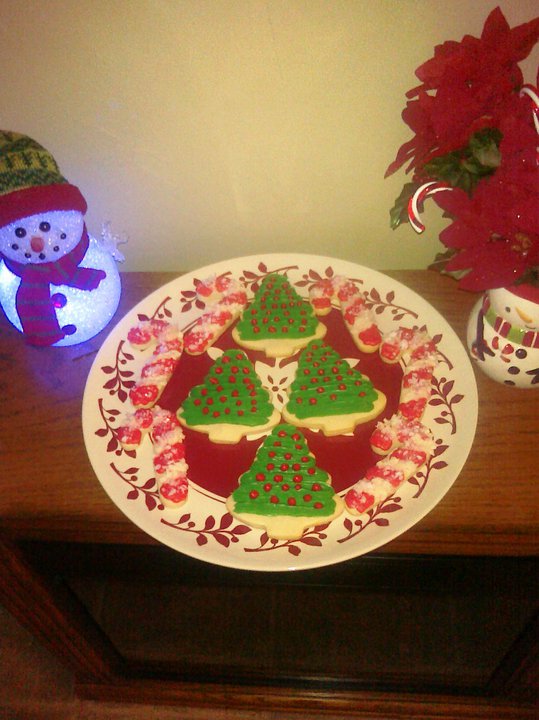 Today is finally the day I can slow down and enjoy the festivities that all these preparations have led up to.  I won't be going back to my home state to be with my family, like I did last year.  I do miss my children and family very much, but they are in my heart and soul, and I'm going to try to send a Christmas vlog to them.  I'm excited to open up the gift my kids had delivered to my office.  I'm not allowed to open it until Xmas, so I cheated and opened the card.  And so glad I did.  I love my kids.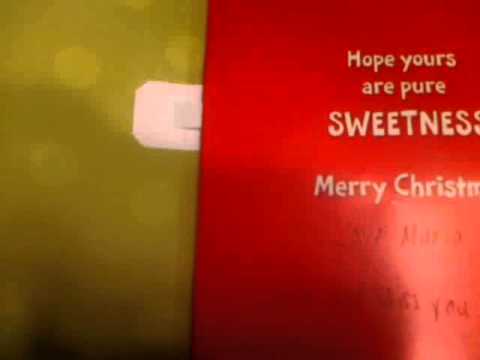 This year I'll be spending Christmas Eve with TZ, my boyfriend, who some think is simply a figment of my imagination.  His brother will get in from Tampa somewhere around 2 am.  I'm planning on building my Gingerbread house tomorrow while TZ grills the bird and the guys watch football. I ran out of time, and searched high and low for a Gingerbread cookie cutter set. I refused to buy the kit….pfft that's the easy way out!
I finally found one at Michael's Craft Store. And believe me when I say it was the last one! But like I said, I ran out of time.  As a Christmas Miracle would have it, one of our investigator's that works for our office, came in to the office yesterday and gave a few of us girls Gingerbread kits. Oh happy day!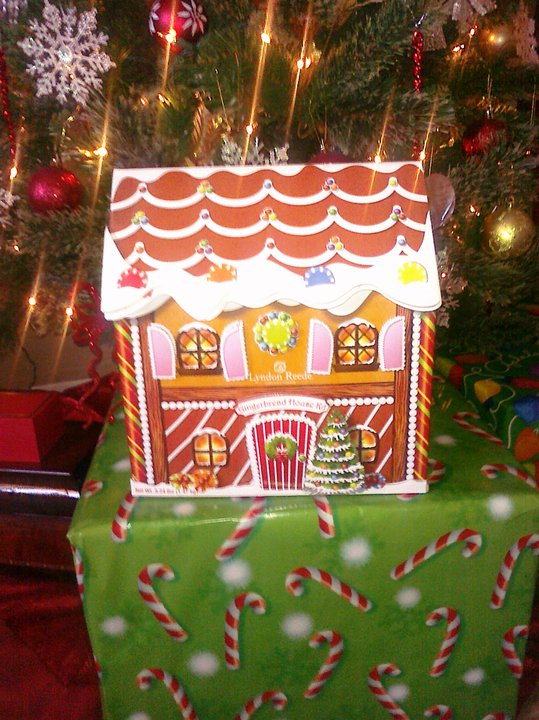 I plan on spending the day lounging around and basking in all the wrapping paper mess and morning mimosas, followed by chocolate peppermint martini's in the afternoon and all the Turkey and stuffing and cheese ball and crackers, and cookies…etc. my belly can hold.
However, tonight TZ and I are spending together. I have the whole evening planned (at least in my head, I know it probably won't play out like the picture in my mind.)  I've planned a special lasagna dinner for us (home made of course.)  I'm even throwing a little romance in there, Santa cap and all, with a bottle of wine and something that starts with an L and ends with an E! And it ain't love my friends.  By the way, it counts as one of his gifts!
I wish you all a Blessed and Very Merry Christmas and a Very Happy New Year.  I hope Santa is good to each and every one of you.  I'll also be remembering our Troops and public service men and women who won't get to spend this Christmas with their families. Thank you for all you do and your dedication to your Country and profession.  "God Bless us, Everyone!"