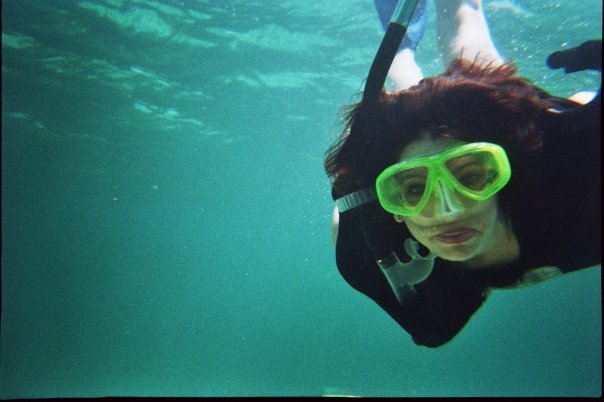 This is a sad sad day for Sherrismiles. Today, I'm revealing the fact that I won't be staying here any longer.  I've enjoyed this area for a few years now but the time has come to "keep on keepin' movin' on!"  Did I seriously just quote Joe Dirt? Ahh emmmm… back to my point. I've met a lot of great people here and shared some great memories, but as with everything in life, comes change.  As upset as I am about it,  I'm looking forward to the big change coming my way.
Were am I going? You must be asking yourself?  Why would she leave such a beautiful place? Well, truth is I'm not physically moving.  I'd be crazy to move away from this beautiful place I call home in sunny South Florida.  I'm moving my blog over to a self hosted blog. While, this blog has grown in friends and readership in the last couple of years, which I'm very grateful for,  it hasn't been really meeting my needs lately.  I need more control over my blog and it seems I've found my niche (finally) in blogging.  Seems I have a huge interest in cooking and sharing recipes
I'm still working on getting the site functional and dressed up so to speak, but you all are welcome to a sneak peek.  When visiting you'll probably be wondering "this site is still the same."  For the most part, it is. I'm moving my WordPress(dot)com to Wordress (dot)org.  While, the blogs will be more geared to cooking, food, recipes, and kitchen gadgets and reviews, it won't be quite a personal as my blog here. I did move all my previous blogs over to the new weblog, however.  I'll still be sharing some personal stories but not as much.
Okay, without  further ado making you wait any longer… you can visit that new blog here The Kitchen Prescription Cute name huh?  I think it suits me well since I'm a Registered Nurse and used to hand out Prescription drugs.  These days, I'm a Legal Nurse Consultant and don't have patient interaction anymore. I worked Labor and Delivery for 11 years. I've hung up my Stir-ups for some Stirring Utensils.
Feel free to bookmark the site, but no worries. I'll be redirecting this weblog over to the new one shortly.  I hope you continue to visit and find something that ails you.  Okay, no more corny jokes…for now.
In other news…  I'm attending The Food Network's Food and Wine Festival in South Beach this Sunday February 27, 2011.  It's Guy's BIG Beach Bar and Grill Closing Party on the beach.  I'm so excited to visit this event and be a part of it. Looking forward to snapping lots of photos and sharing those with you all.  As some of you may know, I have a little bit of a crush on Guy Fieri.  The event was sold out but my AWESOME boyfriend managed to score us some tickets from a seller on Craigslist.